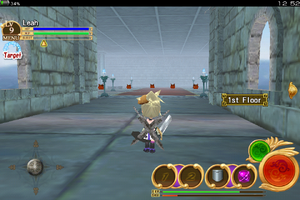 Info
A new tower surfaced! With a chilling howl as if an echo from the depths of hell!
We called it "Hell Blaze Tower".
Flame wielding beasts patrol this tower. Swift death awaits those entering below level 25.
Please be careful...
Notable NPCs
None.
Monsters
Level Range: 27+
Dragon Type
Dragon Item Drops
Floors
1st Floor: Underworld Needle
Connected Areas
Dragon's Gate
Ad blocker interference detected!
Wikia is a free-to-use site that makes money from advertising. We have a modified experience for viewers using ad blockers

Wikia is not accessible if you've made further modifications. Remove the custom ad blocker rule(s) and the page will load as expected.